Better known for its holiday potential, the Antalya region of Turkey is an excellent place for orchids. Spending a few hours in a plane full of jobbo's on their way to the compounds along the Turkish riviera was a bit of a culture shock. However, a short drive took us up into the hills where the people are friendly, the tea is sweet and the orchids are too.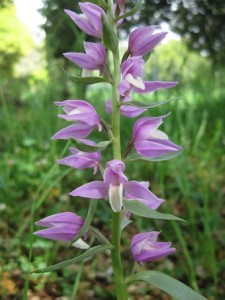 Finding orchids in Turkey requires a bit of effort. We visited lots of graveyards (where the people don't collect orchid root bulbs for salep and the goats don't eat orchids), few of which were actually any good. But then, some of them were very, very good.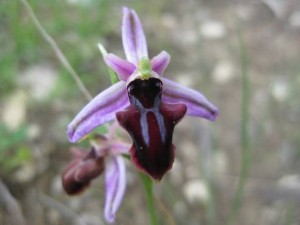 The other place to look for orchids is high up in the hills, far away from everybody else.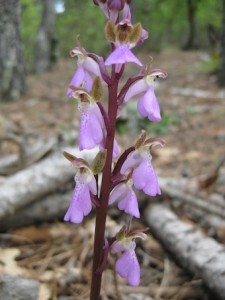 After a week of orchid hunting, we couldn't resist checking out the brown fish owls at Oymapinar. For those who don't know the story: a few years ago, a population of brown fish owls was discovered in Turkey, a species that was thought to be extinct west of India. The birds were found along streams in remote regions of Antalya province. Meanwhile over at Oymapinar, tourists were being shown large owls as part of a boat trip on a reservoir on a daily basis for years. In 2011, a birder happened to be on one of these boats together with his family. When he saw the owl, he thought "what the f***!!!" Since then the tourists are joined by birders from all over Europe. So, we joined some 30 Russian holiday makers and enjoyed the sight of three brown fish owls – accompanied by the sound of loud disco music. Surely one of the more surreal birding experiences: having one of the rarest birds of Europe stare at you with "I'm sexy and I know it" pounding your eardrums.